Christmas Crèche in the Cathedral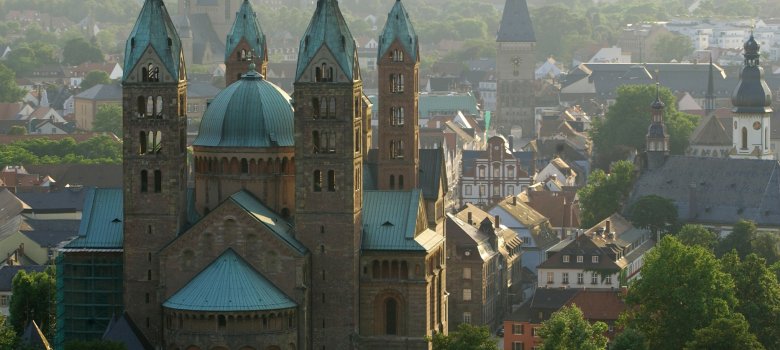 A Christmas crèche just like all the others? Not in Speyer.
But what is it that makes Speyer's Christmas crèche in the Cathedral so special? We'll reveal it to you: its construction begins traditionally every year on St. Nicholas Day (December 6) and only ends on Christmas eve. That makes it worth your while to drop in once or twice during your time in town to check on the progress of its construction.
From St. Nikolas Day  through the arrival of the Holy Family on December 24 until February 2, visitors can view the Speyer Cathedral's Christmas crèche.  This is a can't-miss attraction during the Christmas season.

CURRENT INFORMATION WITH REGARD TO COVID - 19
According to the current loosening of the state Rhineland - Palatinate, the gastronomy will be open for you again from 13.05.2020.
Tourist overnight stays are permitted from 18.05.2020.
Tourist Quickfinder