We recommend our guests arriving by bus to park free of charge in the specially designated area of the P7 P+R car park "Festplatz".

Arrival by local transport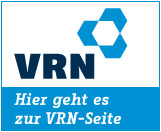 Arrival by train
Parking in Speyer
City tarif Speyer
From the main station continue with the city ticket!

VRNnextbike
Rent a bike instead of taking it with you, take the VRN rental bike to the train and continue by train.

Cheap to Speyer
The comparison of means of transport

Arrival by plane
For guests arriving via Speyer airport, the airport offers a special chauffeur service.