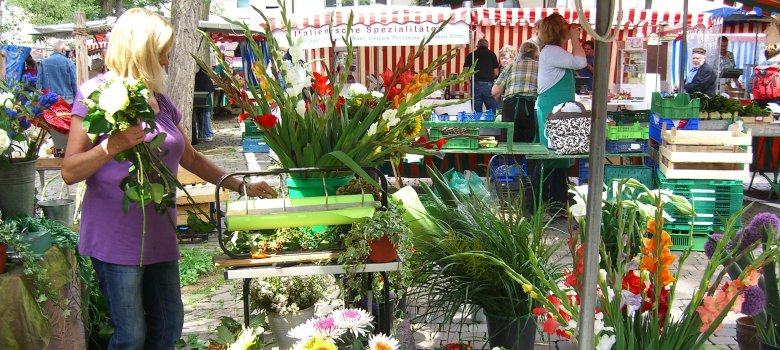 Here you can stroll about, compare offers in terms of quality and price, and find your regular tradesman. Standing there with an espresso in your hand, you chat with acquaintances and learn what's new. To sum up, the weekly market is a worthwhile goal in many different ways. Whether you are a Speyer old-timer or a Speyer "wannabe", no-one likes to miss the weekly market.
Maximilianstraße: (in front of the "old mint"): all year on tuesday
Berliner Platz: all year on friday
Königsplatz: all year on saturday
The market hours are from 7:00 am to 1:00 pm throughout the year.
Please note that the weekly market in Maximilianstrasse does not take place during the Christmas market.