The Fish Market - Meetingplace at the Fountain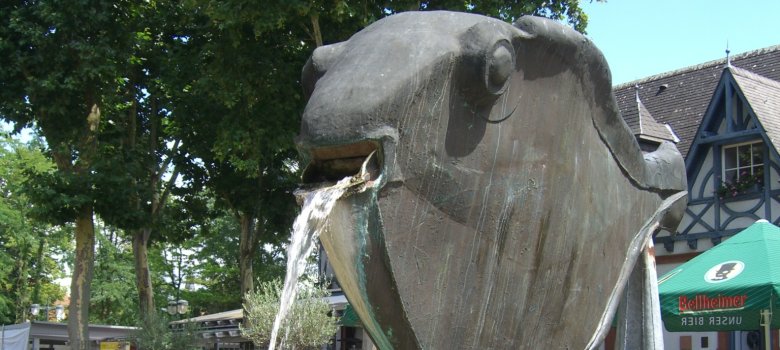 After the city was successfully redeveloped in 1982, this plaza was also upgraded, thanks to the installation of a fountain. The fish on view was sculpted by the artist Stefan Forler of Landau. It reminds the viewer of the fisherman's trade which has died out today in the Cathedral City but was a part of life here for centuries.
The fish market, which had already been mentioned in 1290 as the "forum piscium",ranged in former times along the Speyer Creek. During the late Middle Ages, the fish and wood market was located here. The local "Hasenpfühler" guild as well as mariners from out-of-town piled their wood onto the extended lumber yard.