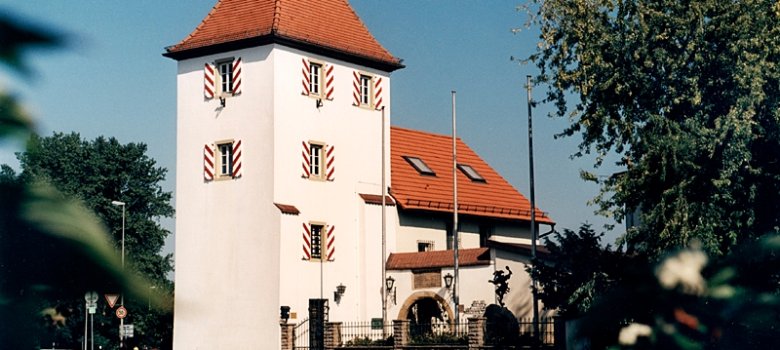 Included in the museum are lyrics and songbooks, programs of events, jesters' "passports", and procession programs. These attest to the carnival processions that were already being organised in the first half of the 19th century. The precious original edition of a Speyer chronicle speaks of "carnival mischief" taking place in the former Imperial City as far back as 1296. The political carnival that took place during the days of the "March revolution" has also been described in a valuable almanac dating back to 1848.
These exhibits are complemented by a large collection of carnival medallions and fanciful costumes for stage and speaker's platform, as well as for dancers and "guardswomen". These include, for example, the original preserved costumes for such traditionally symbolic figures as Heidelberg's "Perkeo", Bruchsal's "Count Kuno" and the "Huntsmen" of the Electoral Palatinate.
Not to be overlooked are the original jester's prizes for highest honors and for VIPs such as the "Golden Vintner"(Bad Dürkheim), the "Pälzer Krischer" (Ludwigshafen), the "Philippsburg drummer" the Ettlingen jester's fountain, the "Zwickschbatz" from Pirmasens and Speyer's own "Till".