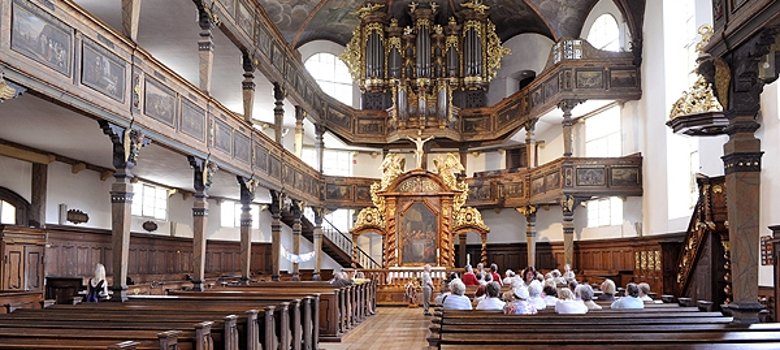 Many residents of Speyer had found shelter in Frankfurt after the destruction of their city and celebrated services in St. Catherine's Church there. As a result, they had the architect to the Imperial Court of the Electoral Palatinate, Johann Peter Graber from nearby Mannheim carry out the construction using St. Catherine's as his model.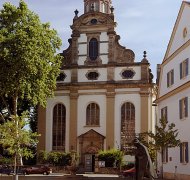 The original interior furnishings in wood have survived, thanks to the fact that money was scarce and wood was available at favourable prices. The wood carvings by Christian Dathan at the altar and chancery and the arches painted with scenes from the old and new testaments are noteworthy. Positioning the organ above the altar is distinctive. The exceptional acoustics make the church interior much beloved as a place for concerts.

The church is regarded today as a jewel of the Baroque; it is significant beyond merely regional considerations and represents a landmark accomplishment in the art of building evangelical churches.