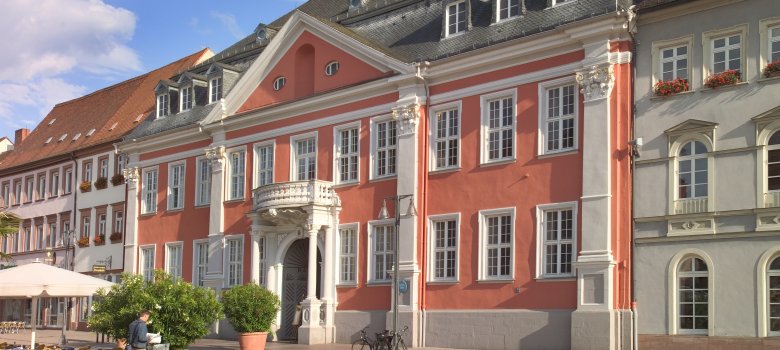 It stands on the spot where the former municipal chancery which had been built in the 15th century and was destroyed in 1689 had stood along with two other houses.
After the Great Fire of 1689 and the resettling of the city in 1698, the Council held its first two meetings in a restaurant. Groundbreaking for the new construction followed in 1712 but the work could not be completed until 1725.
Worth seeing are, among other things, the council chamber in early Rococo style which is used often today for chamber music concerts. The ground-level city archive, which is interesting from an architectural standpoint, is mostly used for weddings today.