Historical Museum of the Palatinate - OPEN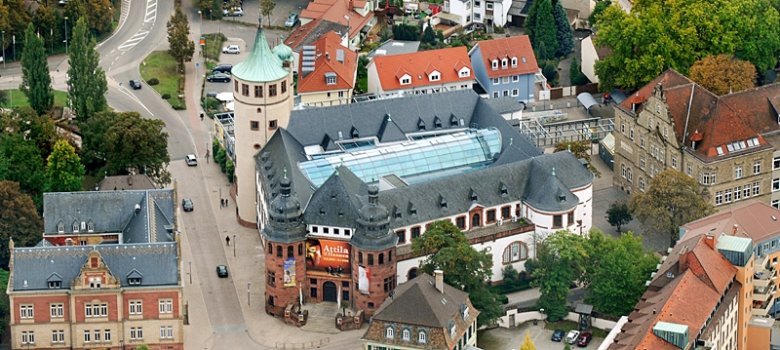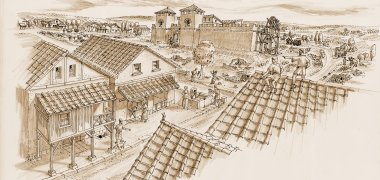 © Historisches Museum der Pfalz
Special exhibition from 16.09.2018 to 15.03.2020
Valentinian I.
and the Palatinate in late antiquity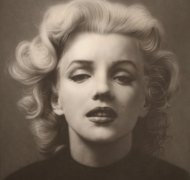 Special exhibition from December 16, 2018 to January 12, 2020
Marilyn Monroe
The unknown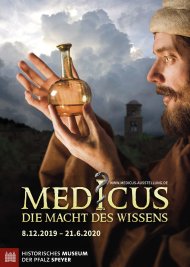 © Historisches Museum der Pfalz
Special exhibition from 08.12.2019 to 21.06.2020
MEDICUS - The power of knowledge.
Visitors with an interest in the cultural history of the Palatinate will find a great deal of worthwhile information in its five permanent collections (Prehistory, Roman Times, Cathedral Treasury, Modern Era and Wine Museum).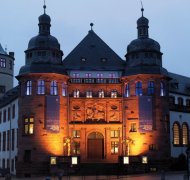 Outstanding among the exhibits are the "Golden Hat of Schifferstadt" from the 14th century BC, the Celtic Ring of Rodenbach from the 4th century BC, and the Centaur Head of Schwarzenacker from the 2nd century BC. In addition, the museum houses the Cathedral Treasury and the Wine Museum.

The Munich architect, Gabriel von Seidl planned the four-wing castle which was dedicated in 1910. In order to bring the museum up to current standards, it was completely renovated in the late 1980's and a new building was constructed for temporary exhibitions.
The Young Person's Museum
The "Young Person's Museum of Speyer", the first museum for children and young persons in the Rhineland-Palatinate, has been addressing the interests of the younger generation with great success.
It has, since 1999, become a place inside the Historical Museum for creative leisure time activities for the entire family. The concept includes the museum's own exhibitions for children and young people as well as child-oriented areas within the large special exhibitions. A permanent exhibition is currently in preparation.

The inner courtyard has, since 2004, provided a so-called forum for a diverse exhibition program. A glass roof covers the forum at a dizzying height and protects audiences from weather incursions.