For a taste of the Palatinate at home, here is a typical recipe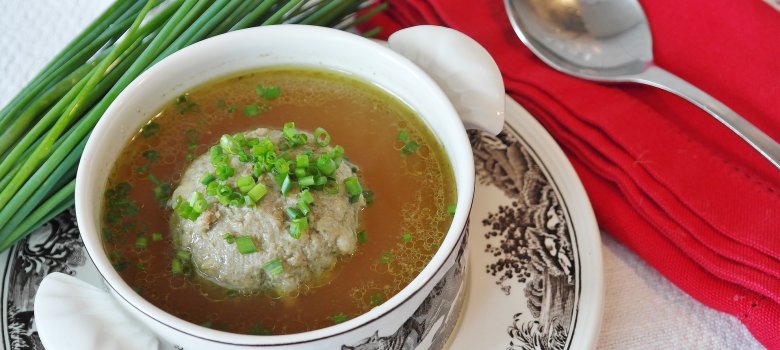 This would be eaten in typically Palatine fashion with sauerkraut and gravy or with horseradish sauce. As an alternative, the Palatine native will sometimes eat his favorite dish gently roasted in butter with fried onions and a delicious green salad.
 Our recipe idea shows you one favorite method of preparation.
The ingredients:
2.25 pounds (i.e. one "kilo" if you are ordering in a German butcher shop) of fresh beef liver
Just over half a pound (i.e. 500 grams) of ground beef
three eggs
three leftover rolls
a spoonful of breadcrumbs
a pinch of marjoram
a pinch each of salt and pepper
a pinch of nutmeg
Preparation:
First finely chop or mince the liver into small pieces and mix it with the ground beef
Soften the leftover rolls well in warm water, then squeeze the water completely out.
Blend the ground beef mixture with the eggs, the softened rolls and the breadcrumbs
Add the spices to taste and with wet hands, form the dough into dumpling shape
Place the dumplings into boiling water and simmer at low temperature for 10 to 15 minutes