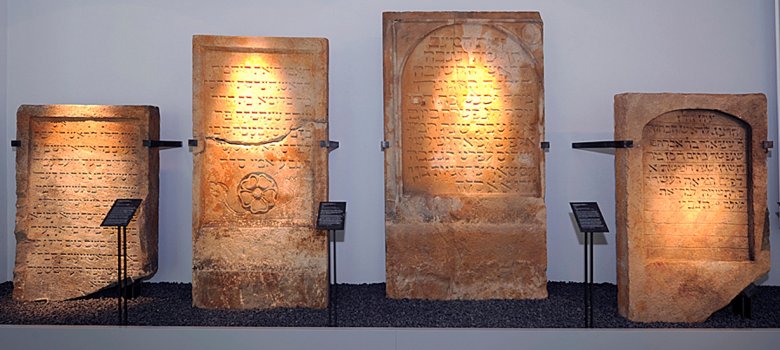 While remains of the synagogue and mikveh have been preserved and can be seen in their original form, the cemetery and homes are no longer in existence. The buildings from the Middle Ages that stood on "Jews Lane" (German: Judengasse), which is today the "Kleine Pfaffengasse", were destroyed in the Great Fire of 1689; in their place, a new residence was built during the 18th century.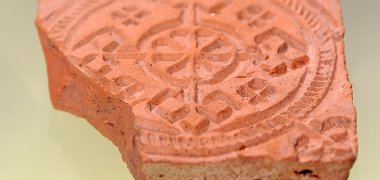 Gradually, the city of Speyer purchased the plots on this areal and made the former site of worship accessible to the public.
In order to furnish the SchPIRA Museum, the Historical Museum of the Palatinate and the State Office for Historic Preservation made a permanent loan of their collections of Judaica to the museum. Archaeological exhibits of the three important pillars of the Jewish community are shown there: synagogue, ritual bath and cemetery.
Thus, in 2010, these objects returned to the immediate vicinity of their original application. Well protected from weathering and other environmental effects, windows, capitals and other architectural components, gravestones as well as coins ("Treasure of Lingenfeld") and floor tiles attest to what Jewish Speyer looked like during the Middle Ages. The cemetery, which was originally located near where the train station is today, was closed after the demise of the Jewish community around 1500. Christians leased the ground and used the massive gravestones as construction material. Approximately 50 gravestones, dating from 1112 to 1443 have emerged as stair treads cut to fit, as part of the defensive walls of the city, and as parts of municipal bridges and private houses. Their Hebraic inscriptions tell us of individual members of the once so important Jewish community of Speyer and allow us glimpses into their personal paths through life.