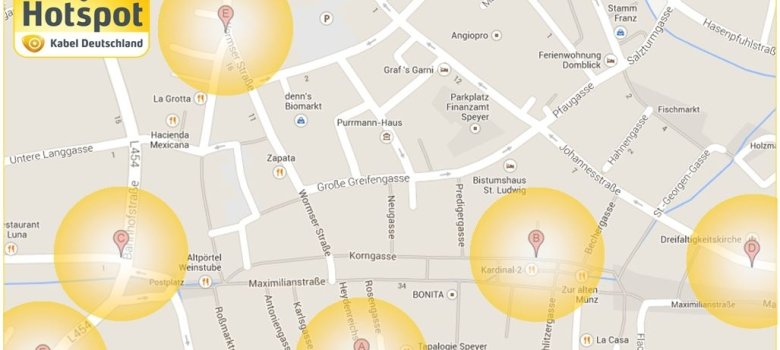 With a symbolic push of a button, Lord Mayor Hansjörg Eger together with Maurice Böhler, Manager Product Press at Kabel Deutschland; and Oliver Pietsch, Sales Manager Key Accounts/Housing Industry for the Rhineland-Palatinate/Saarland region, officially launched the WLAN offer today.
"Nowadays, mobile Internet use is becoming more and more in demand and is gradually becoming a necessity. Kabel Deutschland's public WLAN offer in fixed network quality benefits both residents and visitors of Speyer," says Mayor Eger happily. The statistics prove him right. According to a representative survey conducted at CeBIT, more than 50 percent of young (up to 30 years of age) smartphone and tablet users surf via WLAN hotspot while on the move - across all age groups, it is more than a third of those surveyed.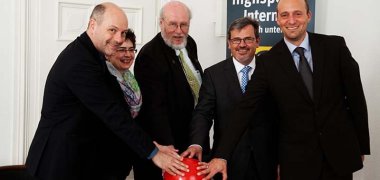 Without having to register, every user can initially surf for 30 minutes a day free of charge. The separation is automatic and therefore does not represent a fee trap.
The public WLAN hotspots in the city centre of Speyer are

on the Geschirrsplätzel in front of the Trinity church (Große Himmelsgasse),
at the intersections of Wormser Gäßchen / Korngasse,

Hellergasse / Heydenreichstraße, 
Mühlturmstraße / Bahnhofstraße, 
Gilgenstraße / Kapuzinergasse and 
in the Gutenbergstraße opposite the local court.

For this purpose, distribution boxes of the cable network operator in Speyer were fitted with so-called WLAN hoods.