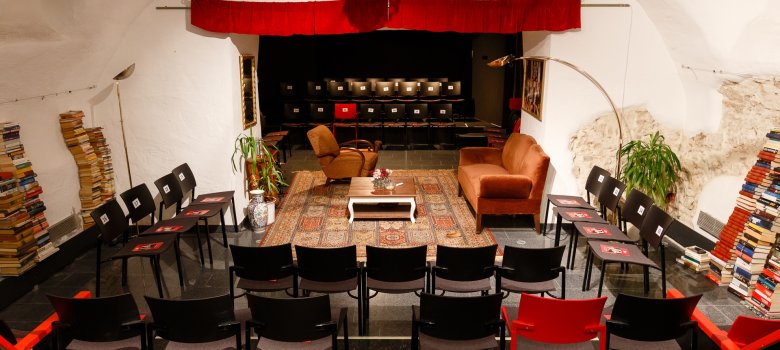 © ZimmerTheater Speyer e.V.
A passion of its two founders, the Little Theater of Speyer has been turned into an institution by them over the past several years. It has markedly enriched the cultural life of Speyer.
With a diverse program of in-house and guest productions, its informal atmosphere and almost 100 performances a year, the Little Theater is yet another reason you might be persuaded to visit our Cathedral City.
For the current season, Timo Effler has taken over the artistic direction and plans to bank on the tried and tested — adapted, however, to his own ideas. His overriding goal is to tell stories about large subjects and the little people in them— some bitter, some sweet but all meaningful.