Jewish courtyard with museum SchPIRA and Mikveh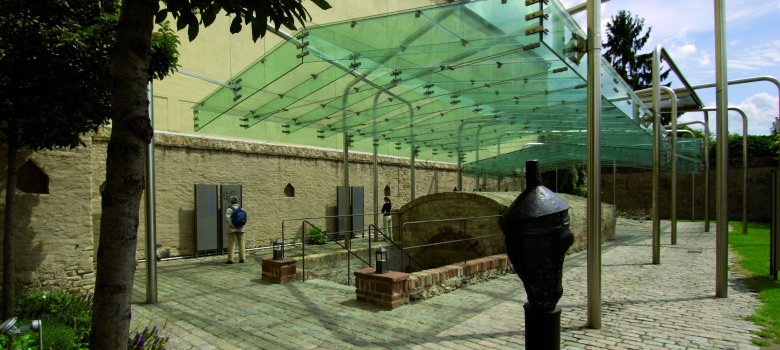 The SchPIRA museum displays the original preserved windows, architectural elements, and gravestones as well as recovered coins and floor tiles as testament to Jewish life in Speyer during the Middle Ages.

Duration: ca. 1 hour
Price (Tour): € 84,50 (including entrance fee)
Meeting point: Entrance of the Jewish courtyard
Maximum: 20 persons

Please note that if you take a guided tour outside the opening hours of the jewish courtyard, you can not visit the SchPIRA Museum.
Book your tour