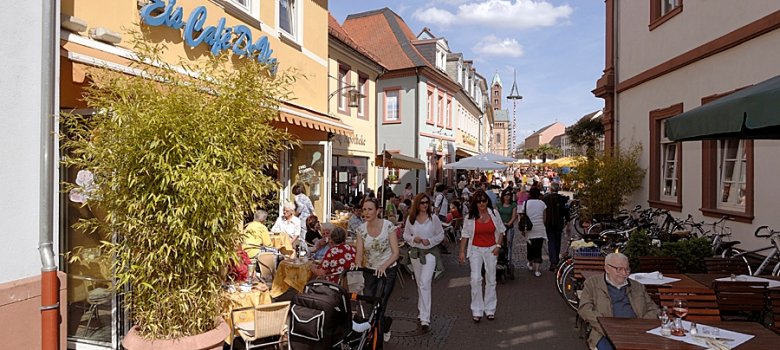 Parallel to the lively Maximilian Street and just a stone's throw away, there is a still very original quarter with a small retail strip and even its own shopping arcade, known as the Corn Market. Corn Alley is known for its quaint pubs and wine bars as well as for exceptional arts and crafts.
Here you can find fancy galleries and artists' workshops as well as distinguished fashion shops. The fashion label Gudrun Grenz has established, in Speyer's Corn Market, designer fashion for sophisticated women, distinguished by extravagant cuts and expensive materials.
Time for a short break. One of the nicest squares for experiencing the typical Speyer atmosphere and a glass of Palatine wine is the Old Mint on the Marketplace.
In front of this historic backdrop, you can experience the deep blue sky that follows sunset with a fruity Riesling or a glass of sparkling vintner's champagne. Cheers to the Palatine!