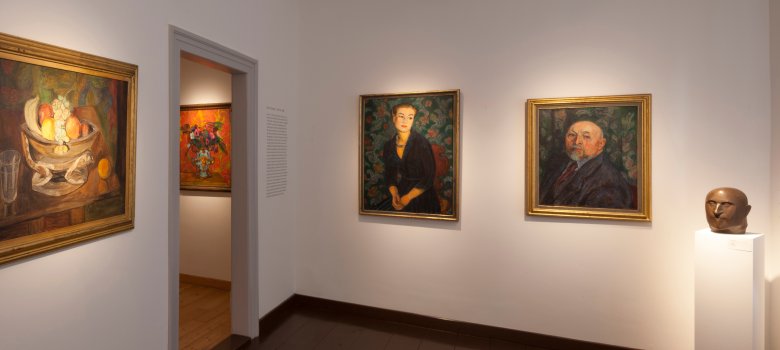 Combine birthdays, class meetings and anniversaries with a visit to the museum.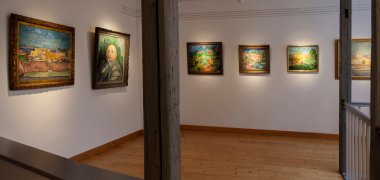 The Purrmann House presents the largest public collection of the works of Hans und Mathilde Purrmann and houses a comprehensive archive about this married pair of artists. Thus, the tour provides visitors with an overview of the total output of these two painters while at the same time, offering expert insight into the eventful life of these two artists during the first half of the 20th century.
A Walking Tour Through the Museum:  60 Minuten, €66.00, including admission
(max. 25 persons), book directly online
Tours for School Classes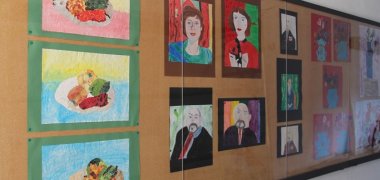 The Purrmann House sees itself as a place for cultural exchanges spanning the generations. The museum offers age-appropriate tours for school classes at all levels.
The Matisse disciples, Hans and Mathilde Purrmann count among the most significant representatives of the Classical Modernism school in Germany. In a guided tour through the museum, the life and work of this artistic couple will be explained and brought to life with many biographical references and anecdotes. The students will gain an insight into the world of the painterly avant-garde community of the first half of the 20th century, will hear stories about the emancipation of artistically accomplished women and will learn interesting facts about the detective work of art and other historians.
Key topics can be integrated into the lesson plans for the fields of visual art, history, music, German or French; these can be arranged upon request.
Our offering is directed to all class levels. 
Events for people with dementia and their relatives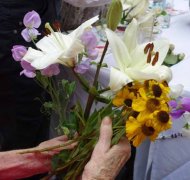 Picasa, © Seniorenbüro der Stadt Speyer
The museum is part of the project group, "Dare to Wage Culture" of the local Alliance for People with Dementia in Speyer; it is coordinated and moderated by the Office for the Elderly and makes it possible for those affected to participate in the social cultural life of the city.
A visit to Purrmann House becomes, for people with dementia, a lively, active experience of art and history. Common observations of paintings as well as tales from the life of Hans and Mathilde Purrmann lead the visitor on a trip of discovery that awakens memories. Often the program is accompanied by live music and ends with a hands-on part. Art, culture and music become keys to the emotional world of people with dementia. For these visitors, the exhibits and the atmosphere of the house are a very special experience that a make a small but sustainable contribution toward the enjoyment of the affected person's life.