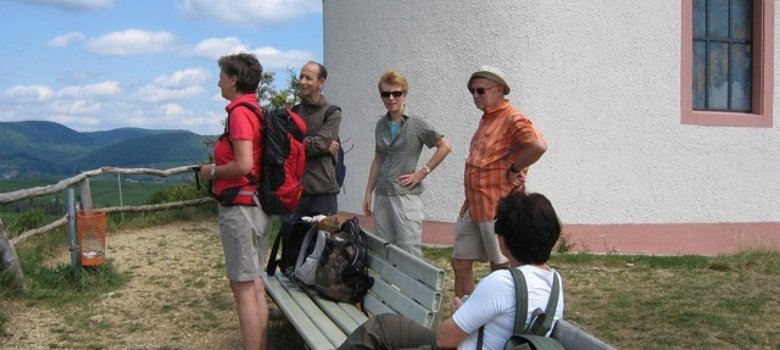 Are you in the mood for some longer hiking excursions? 
Then get ready to strike it rich in our area. Hiking in the Palatinate means hiking through deep forests and quiet valleys, past mighty coloured sandstone rocks and romantic castles. Hikes lead primarily through the rocky landscape near the town of Dahn. And naturally, the hiking experience in the Palatinate is only complete if one takes advantage of one of the many opportunities along the way to go indoors, e.g. hiking club lodges, castle pubs, and nature lover houses.
 So put on your hiking boots and discover all this yourself! Hiking is good not only for your body, but also for your soul and your mind.