Mountain-bike park in the Palatine Forest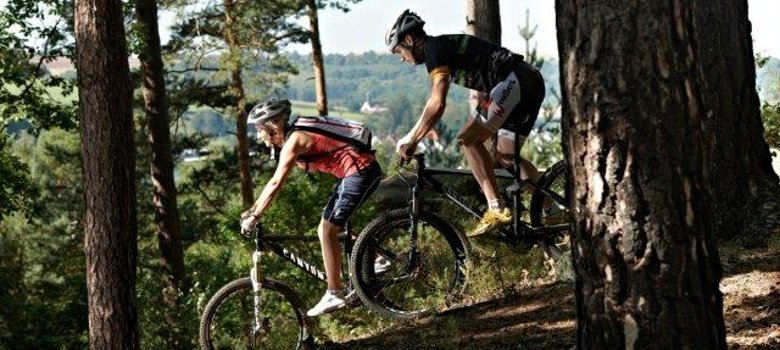 © Mountainbikepark Pfälzer Wald
Under the motto, "Protect nature but at the same time, make it come alive", a network of trails have been blazed between Neustadt/Weinstrasse, Pirmasens, Zweibrücken and Kaiserslautern that can be sequenced in various lengths and degrees of difficulty to make any bikers' heart beat faster.
Here, accomplished technology freaks as well as beginners can fashion their dream route year-round. Former professional cyclist Udo Bölts has been quoted as saying: "The Palatine Forest is an ideal setting, a top location for mountain-biking".
CURRENT INFORMATION WITH REGARD TO COVID - 19
According to the current loosening of the state Rhineland - Palatinate, the gastronomy will be open for you again from 13.05.2020.
Tourist overnight stays are permitted from 18.05.2020.
Tourist Quickfinder