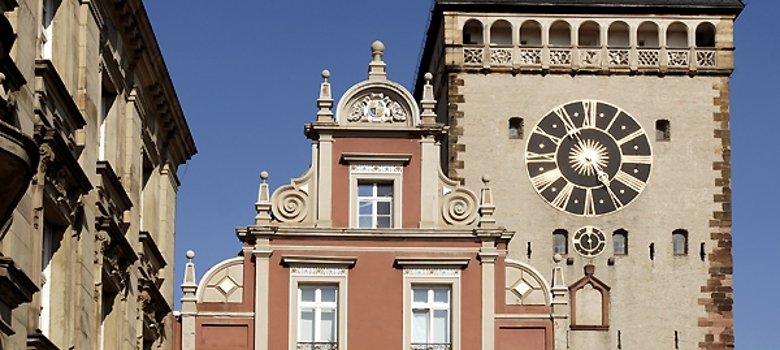 Once upon a time, the entire city of Speyer was surrounded by a wall with 68 towers. Not much of it remains today with the exception of the Old City Gate, at one time Speyer's main gate and today, one of the most beautiful and at 170 feet in height, one of the tallest in Germany. The fact that it is still standing is little short of amazing: in 1969, during the War of the Palatine Succession, the French burned Speyer to the ground. The Old City Gate – whose existence had already been mentioned at the end of the 12th century – was supposed to have been blown up. It was saved because the French general feared that the debris from the giant tower might hit his camp which had been set up nearby.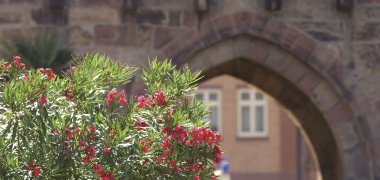 The 154 step climb up the tower rewards you with a marvellous panoramic view across the Upper Rhine Plain from Heidelberg to the German Wine Route. In addition, a permanent exhibit on the history of Speyer's fortifications is to be found on the 2nd floor.
Duration: 1 hour
Price (tour): € 76.00
Meeting Point: Entrance to the Old City Gate
Maximum: 12 persons
Book your tour
CURRENT INFORMATION WITH REGARD TO COVID - 19
According to the current loosening of the state Rhineland - Palatinate, the gastronomy will be open for you again from 13.05.2020.
Tourist overnight stays are permitted from 18.05.2020.
Tourist Quickfinder