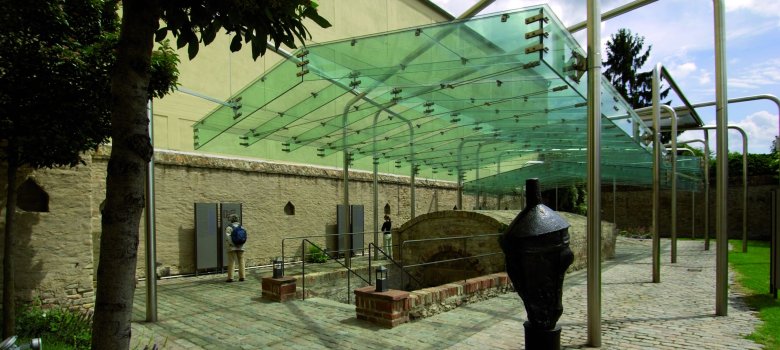 Thought of as "Jerusalem on the Rhine", the Jewish communities of Speyer, Worms and Mainz achieved great renown in the Europe of the Middle Ages. Still today, the so-called SchUM cities have survived as outstanding testimonies to Jewish life and culture.
In Speyer, the remains of a synagogue dedicated in 1104 as well as the almost unaltered ritual bath (Hebrew: Mikveh) have been preserved. The ritual bath is among the oldest and most significant north of the Alps. Arrangements can be made in combination with items on your agenda in Worms und Mainz. A tour on the subject in Mainz is entitled "Magenza, the Jewish Mainz"; another option is a visit to the "Judaica Exhibition" or a tour on the subject "Jüdisches (Engl. Jewish) Worms" in Worms.
Included:´
3 x overnight stays in a hotel ***/**** of your choice in Speyer, Worms or Mainz
3 x substantial breakfast buffets
1 x tour of Speyer's Jewish courtyard and the museum SchPIRA
1 x visit to the Beth-Shalom Synagogue
1 x tour on the subject of "Jewish Worms"
1 x tour on the subject, "Magenza, the Jewish Mainz"
1 x entry to the State Museum with its "Judaica Exhibition"
1 x visit to the new synagogue (upon request)

Prices:
from € 179,00 per person in a double room
from € 221,00 per person in a single room

Minimum number of participants: 15 persons
Bookable during the period, January 1, 2019 to December 31, 2019.
This offer can only be booked upon request!