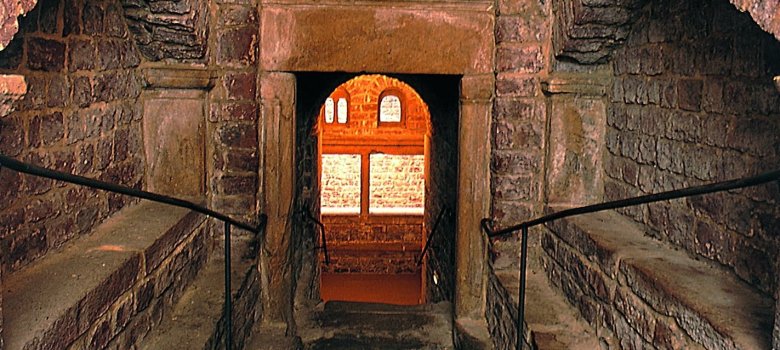 The Jewish Court will be open again during the usual visiting hours from 29 May 2020.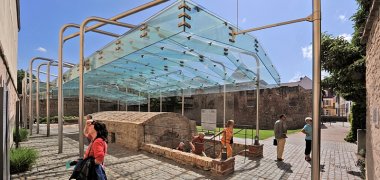 A barrel-vaulted staircase leads through a vestibule to a quadratic bathing shaft located 32 feet below ground. Here the Jews undertook the religious cleansing proscribed by Mosaic law by immersing themselves in cold "natural" water.
The mikveh is decorated with rich Romanesque ornamentation that was coloured in the Middle Ages. A two-part window opens the view into the bathing shaft.
The installation is now covered by a glass structure in order to protect it.
CURRENT INFORMATION WITH REGARD TO COVID - 19
According to the current loosening of the state Rhineland - Palatinate, the gastronomy will be open for you again from 13.05.2020.
Tourist overnight stays are permitted from 18.05.2020.
Tourist Quickfinder