The Johann Joachim Becher House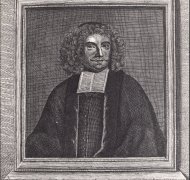 … a "living" memorial was erected in 2005. Models, experimental set-ups and wall charts demonstrate this multi-talented man's wealth of ideas.
 Viewing of the Johann Joachim Becher house with a brief informative lecture is available as part of a tour.
CURRENT INFORMATION WITH REGARD TO COVID - 19
According to the current loosening of the state Rhineland - Palatinate, the gastronomy will be open for you again from 13.05.2020.
Tourist overnight stays are permitted from 18.05.2020.
Tourist Quickfinder
Johann Joachim Becher House