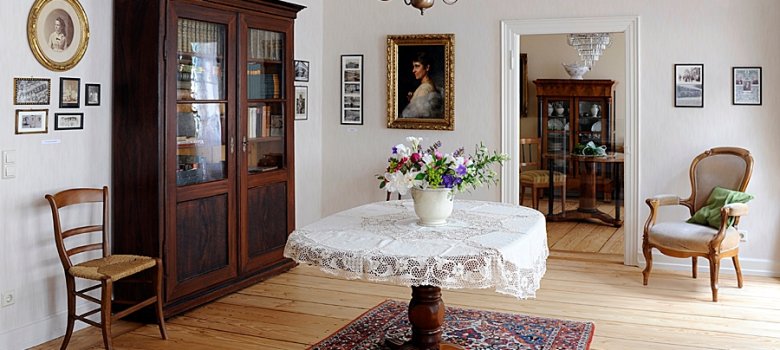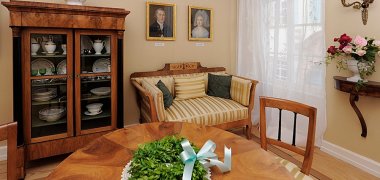 He walked in the footsteps of his politically active father and took over the "Palatine News" newspaper after his father's death; with his publishing house, he founded additional Catholic newspapers. As a political centrist, he sat on Speyer's city council, Bavaria's Chamber of Deputies and in the German Reichstag.
Regular tours (once a month) through the Eugen Jäger memorial rooms as well as the neighbouring Martin Greif memorial rooms are available. Special tours upon request.
CURRENT INFORMATION WITH REGARD TO COVID - 19
According to the current loosening of the state Rhineland - Palatinate, the gastronomy will be open for you again from 13.05.2020.
Tourist overnight stays are permitted from 18.05.2020.
Tourist Quickfinder
Eugen Jaeger Parlour
Opening Hours


1. November - 31. March
Tu - Su               10:00am - 04:00pm


1. April - 31. October
Mo - Su              10:00am - 05:00pm


Guided Tours